GTS has completed hundreds of Phase I Environmental Site Assessments (ESAs) for commercial clients throughout Arkansas, Louisiana, Kansas, Missouri, Oklahoma and Texas. In addition, we have conducted follow-up Phase II ESAs at many of these sites, helping characterize and delineate soil and groundwater contamination to facilitate regulator-approved site closure and desired property re-development.
GTS also provides natural resource management consulting services for projects encountering NEPA planning issues such as Clean Water Act Section 404 wetlands delineation, Endangered Species Act Section 7 consultations, and National State and Historic Preservation Act Section 106 consultations.
---
ENVIRONMENTAL DUE DILIGENCE
Phase I ESA
Asbestos Assessment
Phase II ESA
Groundwater Studies
NEPA Compliance
Wetlands Determination
'Environmental Due Diligence is an increasingly important part of the corporate due diligence process. Environmental liabilities can be large and hidden, and there are many examples of purchasers and lenders suffering unforeseen costs. Unrecognized liabilities from current or past land and water contamination can cost developers and lenders large sums of money and may result in extensive project re-design, abandonment, and even legal penalties'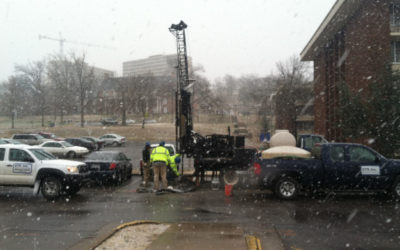 Geotechnical Drilling, Sampling and Field Testing A Geotechnical Engineering report provides general information regarding subsurface conditions at a project site. The Geotechnical report is based on subsurface conditions encountered at discrete sample...
read more
GTS provides laboratory and field testing of soils, concrete and masonry, asphalt, fire resistant materials, structural steel, CMU walls, and more. We can also provide construction observation. Laboratory Soil tests performed Standard and modified...
read more